Click here for SUMC's plan to expand our ministries until we reach full capacity.
Click here for Holy Communion Instructions.
I love this quote from our Bishop, Tracy Malone. "We have been training our entire Christian lives for such a time as this: to put others before ourselves, to decide and act with compassion for the vulnerable, to testify to God as our Rock and Redeemer, to lift up the promise of resurrection, and to live as though we do indeed believe Christ is with us in this as in all things." Deep in my core, I believe that we have been prepared by God as believers for all that is before us.
I wanted to encourage you that there have been many who have been joining in the live streaming on Sunday at 9:25 am. We are hanging together. Services will continue to be live streamed at 9:25 am. You can join us by following the link here (YouTube) or here (Facebook). I'm so thankful for our technical volunteers who help us navigate. As wearisome as it is to move everything online, it also presents a "low commitment, high invitation" opportunity to reach new people. The friend who is uncertain about showing up in person to a virtual Bible study or worship can check out the Facebook Live version with much of the social anxiety removed. People are more open to seeking the ancient grounding of eternal reassurance of personal faith in a resurrected and present hope. Remember to reach out with gentleness.
Please remember our Prayer Vigil at 5 pm every evening as we join together in lifting our hearts to God and being open to and aware of God's communicating with us. If you would like details, a prayer guide and some people from our congregation for whom you might pray, please email mandyk@strongsvilleumc.org. I'm grateful and proud of God's people at SUMC who have been engaging people in zoom Bible studies and book studies as well as phone calls to check in on each other. Thanks for all you are doing to be good neighbors and mission minded followers of Jesus.
With hope,
Pastor Dave
Current Cancellations:
All Worship Services (You can livestream at 9:25 am
here
)
All Children Activities (You can find virtual challenges and connect with Miss Leanne
here
)
All Youth Activities (You can find virtual challenges and activities
here
)
Wednesday Blue Bus Routes
Royal Family Kids Camp
Camp Confidence
Attic to Cellar Sale
Many Small Groups are meeting through Zoom (check with your leader)
Women's Retreat
start here if you are new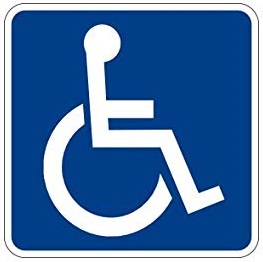 Office Hours M-F 8:30-4:30
Copyright © 2018 Strongsville United Methodist Church