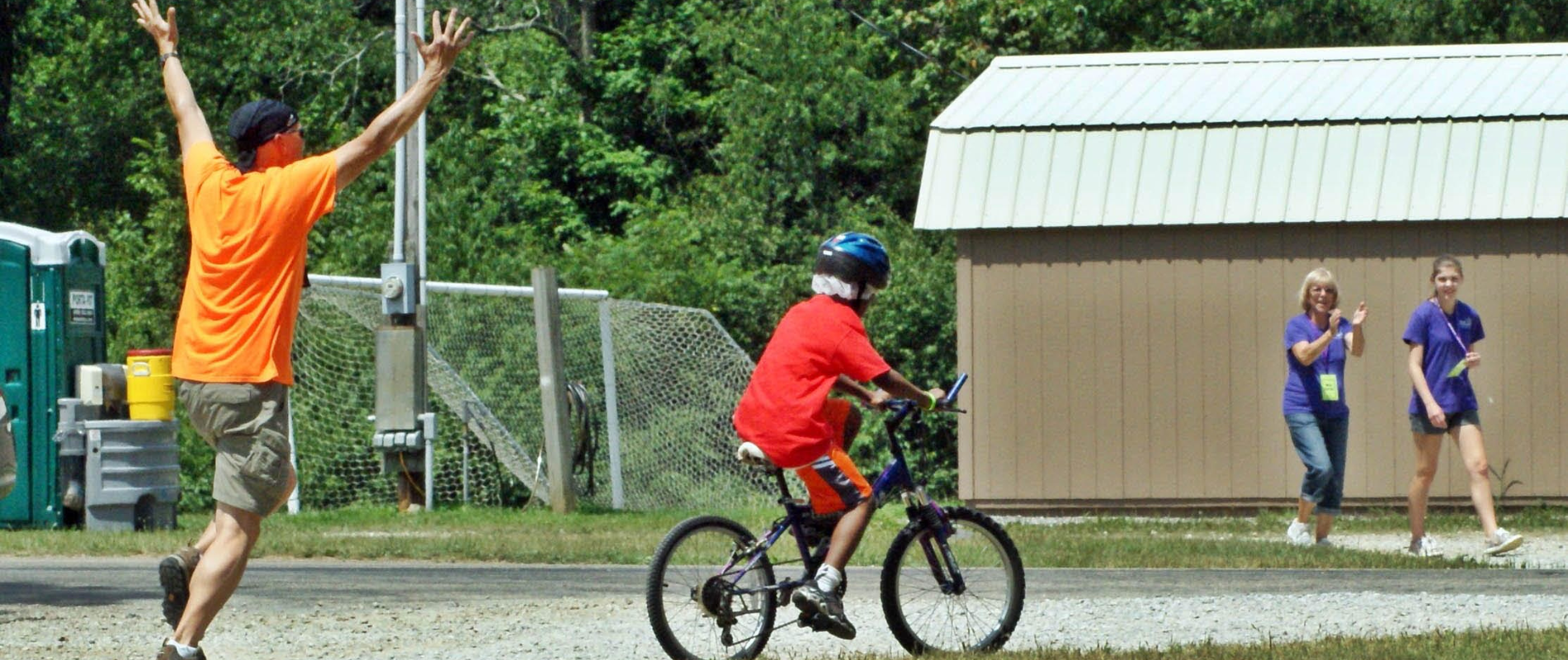 What is Royal Family Kids Camp?
Royal Family Kids Camp is a weeklong overnight camp for children who have experienced abuse or neglect. Our camp focuses on providing a week of love for our children. We serve children from Cuyahoga County. Our camp is sponsored and staffed by people from local churches.
How can Royal Family Kids make a difference?
We offer hope! Our mission and goals are to:​
– Create life changing moments for children that have experienced trauma
– Provide a safe and loving environment where our campers can develop healthy and positive relationships
– Show that if the cycle of abuse can be broken for a week – it can be broken permanently
– That every camper leaves camp and club full of positive memories, feeling loved and treated like royalty

Camp #317 invites foster children from Cuyahoga County, ages 7-11 to spend a week in the great outdoors for an amazing summer camp experience. Our campers receive undivided attention and unconditional love by being paired with 1 camp counselor to every 2 kids, along with tons of support staff. Our volunteers are hand-picked, background checked, trained and held to the highest standard to follow guidelines that keep our campers and volunteers safe. During the week the campers get to participate in new and exciting activities designed for their success and to help build self-esteem! For many of these children, this is the first time they will know what it feels like to have a caring "family" as counselors, surrogate "grandmas & grandpas" and "aunts & uncles", and staff shower them with encouragement, joining them in all kinds of fun and continually affirming them through compassionate care and love.
Knowing that some of these children never get a birthday party, or even know when their birthday is, we hold an "Everyone's Birthday" celebration that includes cake, party favors and a box full of gifts for each child. This is one of their favorite activities of the week. Each day ends with then getting to sleep in their own bed which is a luxury for some of them.
Campers receive a memory bag containing a water bottle, t-shirt, MP3 player loaded with camp music and their own Bible. At the end of the week each camper receives a photo album with photos of themselves from their week at camp.
This kind of love and security is so new for many of these children that a week at Royal Family KIDS Camp is often a life-changing experience — one that can sustain them all year long and for years to come.
Check out some videos linked below to learn even more. For more information, please contact the Camp Director, Sue Puffer
suepuffer26@yahoo.com
.